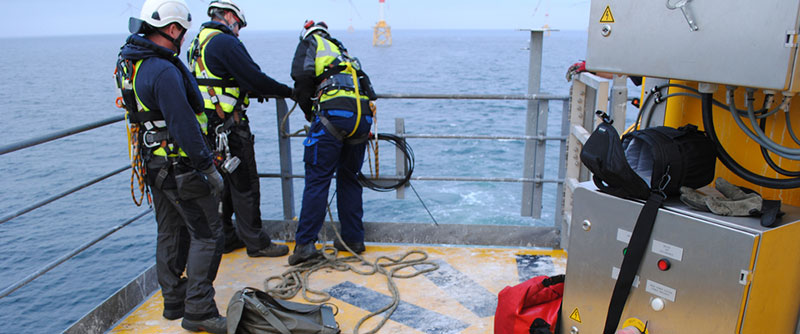 By obtaining relevant sizing information in advance, our efficient and professional staff will ensure that your crew are met on site with the equipment you've requested, on the date and time you've specified. Our staff don't just distribute the PPE equipment, they also provide a full handover briefing and ensure that equipment is signed for. This provides a record of handover and, therefore, traceability to those individuals issued with equipment.
After your database has been built it is simply a matter of regular updating in order to keep track of the equipment wherever it may be. Systems are in place to help reduce loss of equipment and to provide a fast, reliable replacement service when equipment either goes missing or is subject to a catastrophic incident.  In the case of Life Jackets this is normally accidental inflation and with Immersion Suits irrepairable damage to cuff or neck seals.  
Whether you're looking for short or long-term PPE rental, our completely flexible service caters for all requirements.